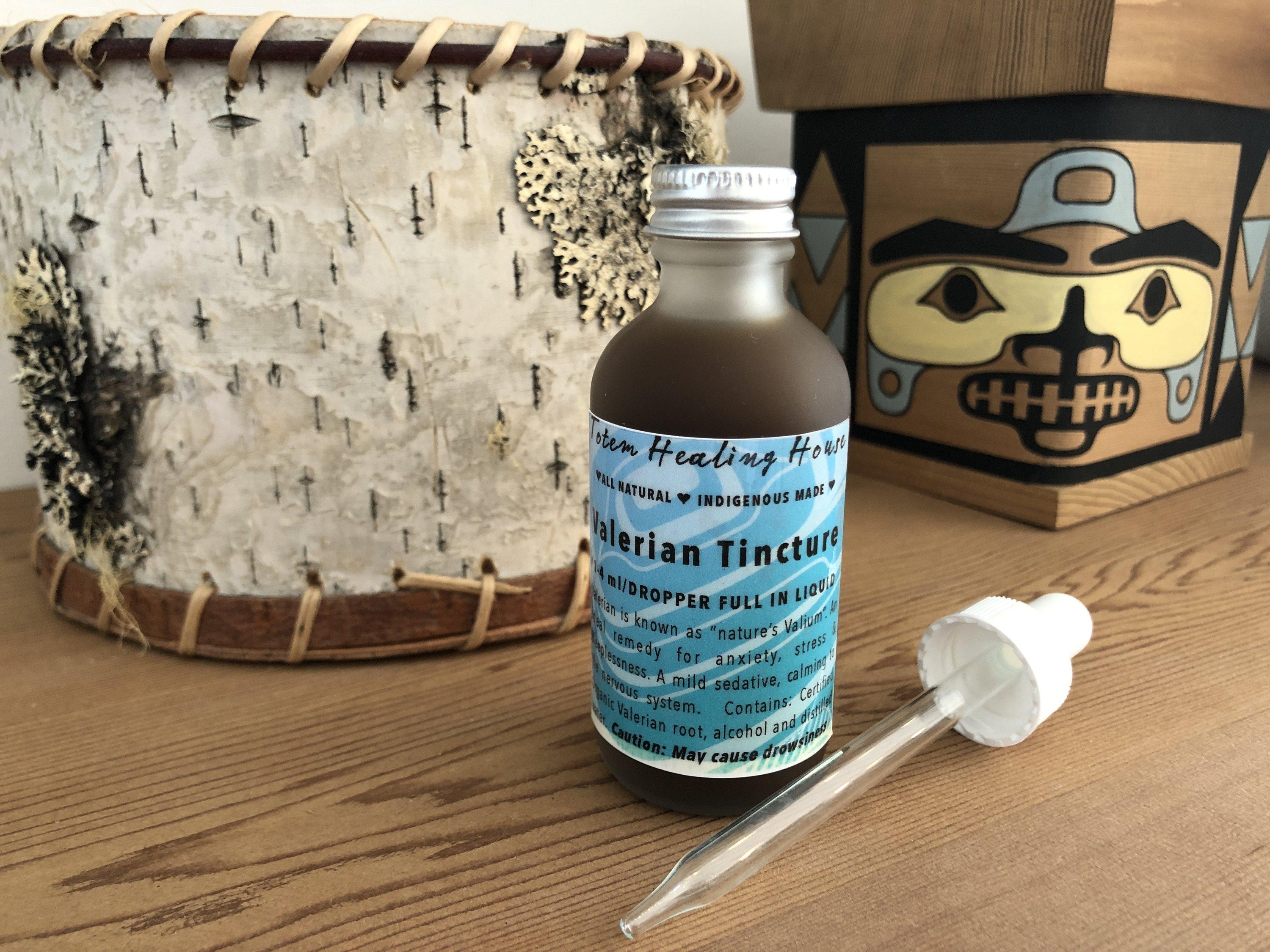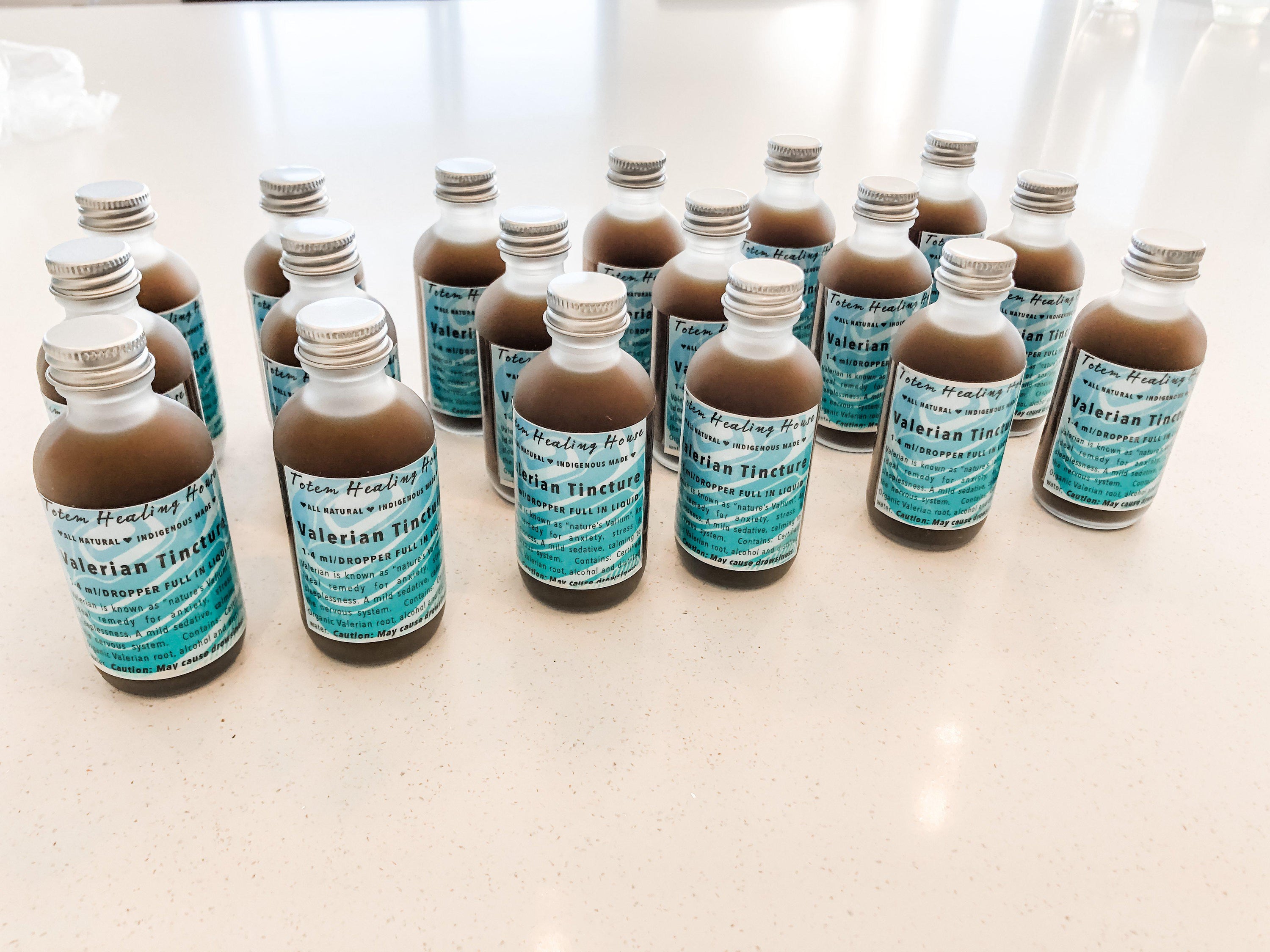 Valerian root is known as Nature's Valium. An ideal natural remedy for anxiety, stress and sleeplessness. 

Start with small doses eg. 1 dropper or 1/4 teaspoon and increase to 4 dropper full (4 ml or 1 teaspoon) as needed.
The dropper included looks 1/2 full when fully squeezed and equals approx 1/4 TEASPOON.
Shake before use and add to water or liquid of your choice.
CAUTION: May cause drowsiness! Do not drive or operate machinery.
Valerian has received attention for its interaction with gamma-aminobutyric acid (GABA), a chemical messenger that helps regulate nerve impulses in your brain and nervous system.
Researchers have shown that low GABA levels related to acute and chronic stress are linked to anxiety and low-quality sleep.
Valerenic acid has been found to inhibit the breakdown of GABA in the brain, resulting in feelings of calmness and tranquility. This is the same way anti-anxiety medications like Valium and Xanax work.
Valerian root also contains the antioxidants hesperidin and linarin, which appear to have sedative and sleep-enhancing properties.
Many of these compounds may inhibit excessive activity in the amygdala, a part of the brain that processes fear and strong emotional responses to stress.
FAQ
Apparel Return & Exchange Policy
Not quite right? That's OK. You can return online purchases by mailing it back to us:

Totem Design House
3250 Comox Rd
Courtenay, BC
V9N3P8
*Please Note: We do not pay for return shipping* 
For apparel returns or exchanges, items must not be washed, worn or damaged. All original tags must be attached.
Regular-Priced Merchandise
Within 14 days of the shipping date: you can exchange your item or receive a refund to the original method of payment. After 14 days: you can exchange your item. After 20 days: we will no longer accept returns or exchanges.
Sale Merchandise
Within 14 days of the shipping date: you can exchange your item. Sorry, no refunds on sale or discounted items.
Return Refund & Processing
Your refund will be credited to the original method of payment
All refunds will be processed within 7 business days of receipt of your return package.
Problems With Your Order?
Received a damaged package?
Fortunately, we have not encountered more than a couple damaged orders, but please note Totem Design House is NOT responsible for damage during shipping. Please contact Canada Post and proceed with insurance process with the following link: Canada Post Insurance Claim
Shipping Delays: We are not responsible for shipping delays. Once orders are dropped off at Canada Post, packages are literally out of our hands and we have no more access to tracking than what the customer has.  Use this link to submit a service ticket direct with Canada Post, as we unfortunately, are unable to assist you.
Click here for Canada Post Service Ticket 
Order Cancellations
In cases when we are sold out on products and the order cannot be fulfilled, Totem Design House reserves the right to cancel the order and issue an immediate refund to the customer.
Return Policy
ABSOLUTELY NO RETURNS/EXCHANGES ON ART PRINTS, JEWELRY, AND SALE ITEMS.
Shipping
Fast shipping
Orders typically ship next business day
EXCEPTION: Large acrylic and canvas art pieces can take up to 3 weeks for production and we are not responsible for delays in shipping of those items.
Order tracking
Get tracking updates to follow your order until it arrives.
Get in touch
Questions about fit, fabrics, etc? Shoot us a message!